It's time for Deiter Bros. Buy Now or Cry Later Sale!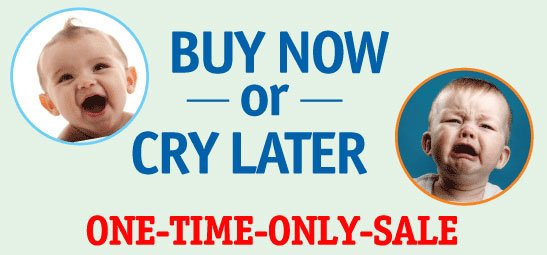 I call it that because "Buy Now and Save…or Kick Your Own Butt Later" sounded a bit too frank.
It happens only once a year and I keep it real simple. I sit with our trusty Finance Manager and ask him for the rock bottom, fully installed price for every major piece of top quality equipment in our inventory: Lennox central air conditioners, furnaces and heat pumps; GE security systems; IQAir air purification systems, etc.
He gives me the lowest number…and that's what we sell them for…fully installed and backed by the peace-of-mind service Deiter Bros. has been providing here in the Lehigh Valley for the past 82 years.
You won't find better value or higher quality brands and installation anywhere.  Check out some of the systems for  special pricing during this one-time sale.
Contact us at buyorcry@dbrothers.com or call us at 1-888-557-4927.