Deiter Bros. Propane provides reliable, affordable propane delivery throughout our service regions of eastern Pennsylvania's Lehigh Valley and northwestern New Jersey.
Since 1929, Deiter Bros. has stayed a family business. We are built on four generations of reliable service and trust. Independent consumer research surveys have consistently ranked Deiter Bros. #1 in customer service for more than 35 years running.
Tired of your propane company's so-so service? Contact us now to compare our performance levels and pricing… and experience the "Deiter Difference" in customer service for yourself!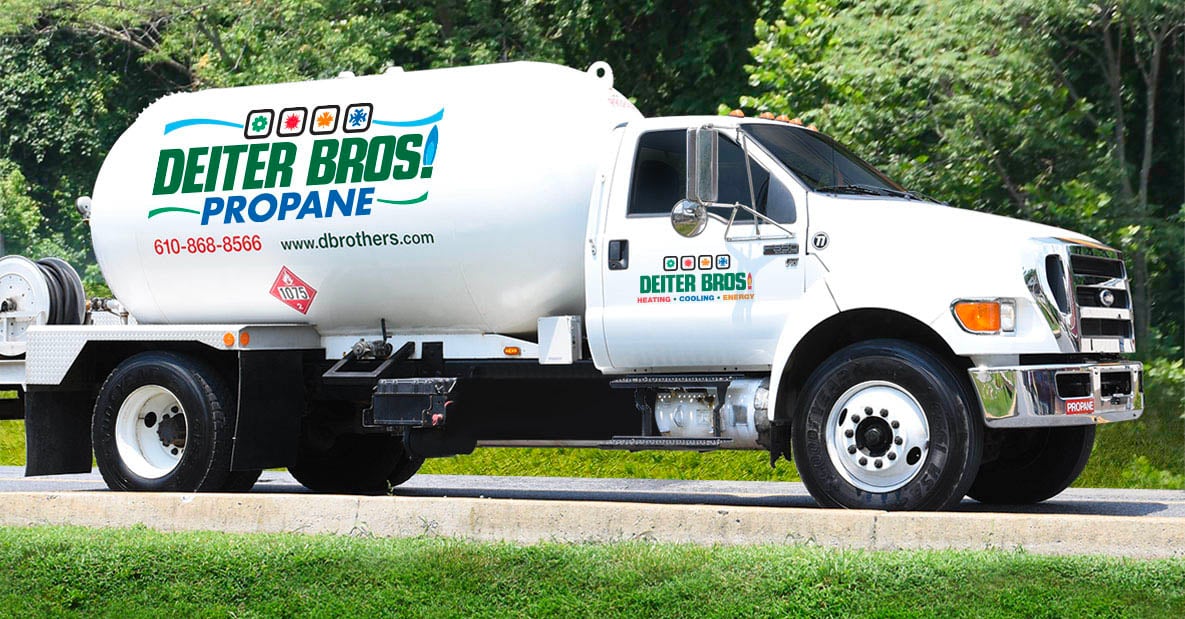 Deiter Bros. offers Propane Delivery in NJ and PA for a variety of Unique Propane Uses, including the following:
Propane Appliances
Propane Oven
Propane Stove Top
Propane Boiler
Propane Furnace
Propane Fireplace
Propane Pool Heater
Propane Water Heater
Propane Generator
Purchase a Propane Gas Tank, determine the Propane Tank Rental Fee or Current Price of Propane per Gallon, and Schedule a Propane Delivery online now from one of the best Local Propane Suppliers in Allentown PA and the surrounding Lehigh Valley.
Consumer Propane Safety Tips
Watch the videos below for information about Propane Safety and to answer some common Propane Questions. The videos include topics related to Propane Smell, Running Out of Propane Gas, Propane Space Heater Safety, Propane Grill Safety, and Propane Cylinder Transportation Safety.