Propane in Allentown PA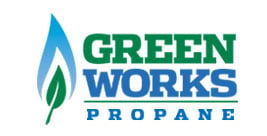 Since 2010, the Lehigh Valley's most trusted name in energy has offered fast, affordable Propane Service for residential, commercial, and agricultural customers in Allentown PA and surrounding Lehigh Valley and New Jersey areas. In 2012, Deiter Bros. acquired GreenWorks Propane and expanded our Propane Delivery service area further into New Jersey. If you need Propane Delivery Service to your home or business in Allentown PA or surrounding areas, you can rely on the value and reliability that has made Deiter Bros. #1 in energy since 1929. In addition to being a Propane Supplier, Deiter Bros. also offers New Propane Tanks for Sale and provides Propane Tank Rental of various Propane Tank Sizes in Allentown PA and surrounding PA and NJ areas.

Deiter Bros. offers Propane Delivery in NJ and PA for a variety of Unique Propane Uses, including the following:
Propane Appliances
Propane Oven
Propane Stove Top
Propane Boiler
Propane Furnace
Propane Fireplace
Propane Pool Heater
Propane Water Heater
Propane Generator
Purchase a Propane Gas Tank, determine the Propane Tank Rental Fee or Current Price of Propane per Gallon, and Schedule a Propane Delivery online now from one of the best Local Propane Suppliers in Allentown PA and the surrounding Lehigh Valley.
Consumer Propane Safety Tips
Watch the videos below for information about Propane Safety and to answer some common Propane Questions. The videos include topics related to Propane Smell, Running Out of Propane Gas, Propane Space Heater Safety, Propane Grill Safety, and Propane Cylinder Transportation Safety.
Try The Propane Energy Pod
If you are building a home in the Allentown PA or surrounding PA and NJ areas, try the Propane Energy Pod to see the savings on your annual home energy costs based on propane usage.
The Propane Energy Pod is a model for new construction that treats a home's five key areas of energy use ---- space heating, water heating, cooking, fireplaces, and clothes drying ---- as parts of a whole-home energy package.
Just as an unbroken thermal envelope is essential to maintaining a home's comfortable indoor climate, the Propane Energy Pod's five-in-one method creates a combined effect that benefits the entire home.
The Propane Energy Pod solution is a comprehensive approach to home energy that maximizes efficiency, performance, comfort, and carbon reduction for your home in Allentown PA or surrounding areas in PA and NJ.