Meet the only thermostat that improves with time.
Deiter Bros. is an authorized dealer of The Nest™ Learning Thermostat™. No more programming, no more constantly changing the temperature. The Nest™ Learning Thermostat™ programs itself in a week to keep you comfortable and save energy.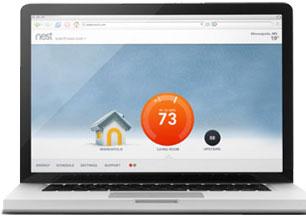 Access Nest Online
Brr. After an unseasonably cold day, you log in to nest.com from the office to adjust the temperature at home. If you have multiple thermostats, you can view and manage each individually from one Nest Account. When your Nest is connected to Wi-Fi, you can change the temperature, adjust your schedule and check local weather from anywhere.
Nest on the go.
Use the Nest Mobile app to connect to your thermostat from a smartphone. Getting in early? Change the temperature miles from home.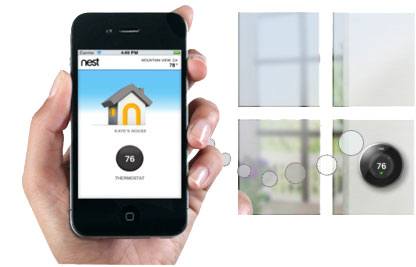 Installation available for an additional $129.00