Deiter Brothers partners with Venstar Technology to bring you the coolest thermostats in home heating and cooling. With

thermostats, Deiter Brothers and Venstar provide an energy-efficient thermostat that's fully programmable to fit your household needs and reduce costs. Additionally, ColorTouch thermostat faceplates are customizable to fit your interior design aesthetic. They even work as digital picture frames, supporting personalized screensavers to show holiday cheer or your family's most treasured photos.
Venstar

Thermostats are available in four faceplate designs:
Woodgrain
Silver
Black
White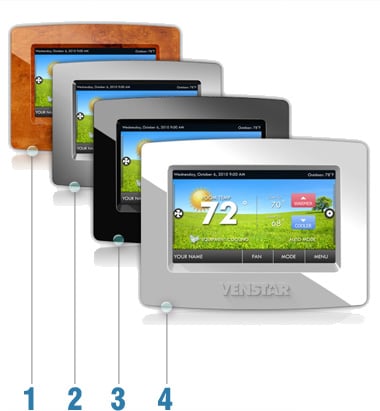 Financing
Deiter Bros. works with several financial institutions to provide financing for home improvement projects. Get more details about our HVAC Financing Options.