They're the coolest thermostats in home comfort
history.
---
Deiter Bros. brings you the energy-saving thermostat that thinks it's a DIGITAL PICTURE FRAME!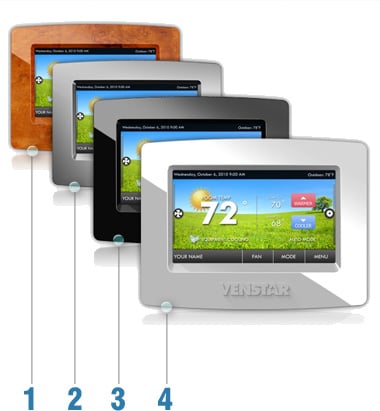 Customizable backgrounds featuring your own favorite screensavers OR preloaded holiday and nature themes. Naturally, it's FULLY PROGRAMMABLE to control comfort when you're home...and cut energy usage when you're not. Ready for more color with your comfort?