Home Heating & Comfort Upgrades in PA | Deiter Bros.
Is your home ready for winter in the Lehigh Valley area of Pennsylvania? Find out if you need a new boiler, furnace, or other HVAC products.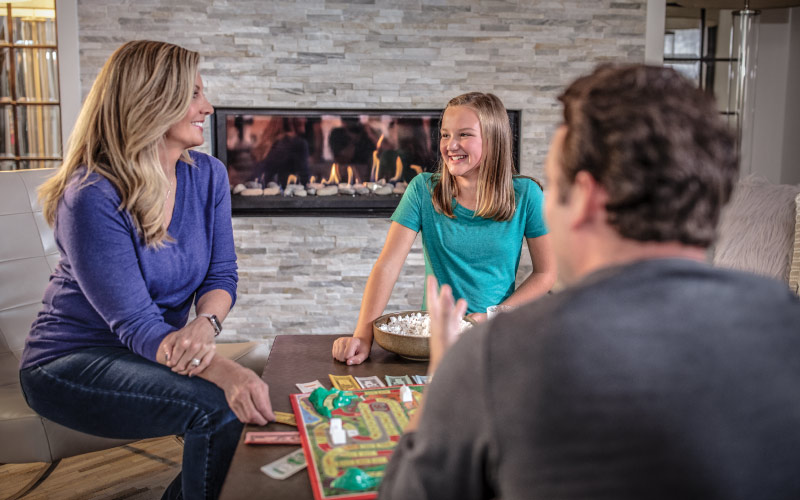 5 Things Your Home Might Need this Winter
The holidays are almost here! And with them comes winter weather like snow, ice, and below-freezing temperatures. Is your home equipped with everything you need to keep your family safe and warm through the coldest months of the year? Use this checklist to evaluate if it's time to upgrade your heating system or add a new energy-saving product to your home in the Lehigh Valley region of Pennsylvania.
Energy-Efficient Heating and Home Comfort Products
1. Home Heating System
How old is your boiler or furnace? If it is 15 years or older, you should seriously consider investing in a new high-efficiency model. You could save up to 30% per year on annual oil or propane heating bills! Plus, new high-efficiency boilers and furnaces require less frequent service calls.
2. Hot Water Heater
You rely on your hot water heater all year long, but especially during the winter. It is essential for daily household chores like laundry, showering, and dishwashing. If your oil or propane hot water heater is outdated, it likely costs a chunk of change to operate. New high-efficiency hot water heating systems deliver more readily available hot water and are much more cost effective than older models.
3. Humidifier
Indoor air quality is a major component of your family's comfort and health. If the air in your home is too humid, you might notice musty smells and condensation on the inside of your windows. If your home is too dry, you might notice shrinking hardwood floors and chronic health issues like sore throats and dry itchy skin. Either issue can be remedied by humidifier systems.
4. Radiant Heat
Working on a new home building project or an addition to your current living space? Consider radiant floor heating! Radiant floor heating is one of the most popular heating methods for new construction and remodeling. It delivers efficient, event heating throughout your home.
5. Programmable Thermostat
Adding a programmable thermostat to your home is an easy way to manage your energy use. You can set the thermostat to automatically lower the heat while you are out of the house or asleep. This is a great tool to keep energy use and costs low.
Contact Deiter Bros. to learn more about heating system and water heater installations, and to ask questions about additional HVAC products that can help improve your home comfort this winter.