Why You Need Home Backup Generators in PA | Deiter Bros.
Be aware of Bethlehem, PA's upcoming winter weather, and protect your home with an emergency backup generator. Read Deiter Bros' blog post to learn more!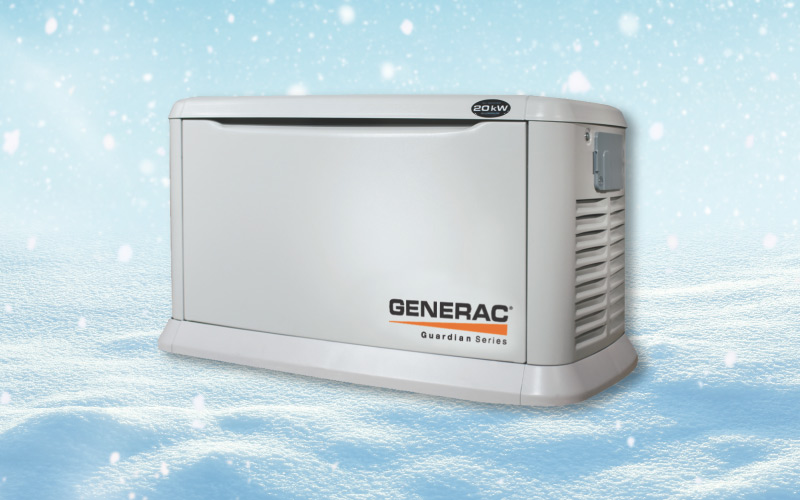 How Emergency Backup Generators Protect Your Pennsylvania Home
Winter Weather Advisory for January 2020
Every resident and homeowner in Pennsylvania knows that January is COLD—that means bundling up before going outside, making sure to have plenty of home heating oil or propane, and stocking the house with blankets and hot chocolate. But exactly how cold does it get, and how can you protect your family from the wind chill, freezing rain, and frigid temperatures?
According to climate data from the United States Weather Atlas, January is the coldest month of the year in Pennsylvania. Temperatures in the state often plummet below 0°F during January, with average temperatures ranging between 12°F and 30°F. Heavy snowfall, regular cloud cover, and short sunlight hours contribute to the below-freezing temperatures that cover the state throughout January and the winter as a whole. Be sure to take proactive steps to protect your home, your family, and your property during the state's coldest month of the year.
Protect Your Home with a Standby Backup Generator
We always recommend that our customers have a whole-house standby backup generator installed to protect their homes and families during emergencies. This proactive safety step is crucial during January, the coldest month of the year. Pennsylvania homes that lose power will suffer from a lack of home heating, no hot water, and permanent damage like frozen and bursting pipes.
You can protect your home and family with a reliable emergency generator installation from the HVAC experts at Deiter Bros. Our qualified, trained, and insured technicians can often hook up a generator to your existing power supply so it turns on automatically in the case of an outage. Along with uninterrupted power, seamless home heating, and continual hot water, you'll get the unmatched peace of mind that comes with having a reliable backup generator.
Request a Home Standby Generator Installation in the Lehigh Valley Today
Deiter Bros. has the dependable equipment and 24/7 emergency heating service you and your family deserve. Contact us today to request an installation, a quote, or a consultation for your standby backup generator. We'll provide you with quality home protection services at a price you'll be sure to love.