Ductless Air Conditioning in Lehigh Valley, PA| Deiter Bros.
With cooling and heating functionalities, ductless is an affordable way to cool your house. Contact Deiter Bros. to equip your PA home with a ductless A/C!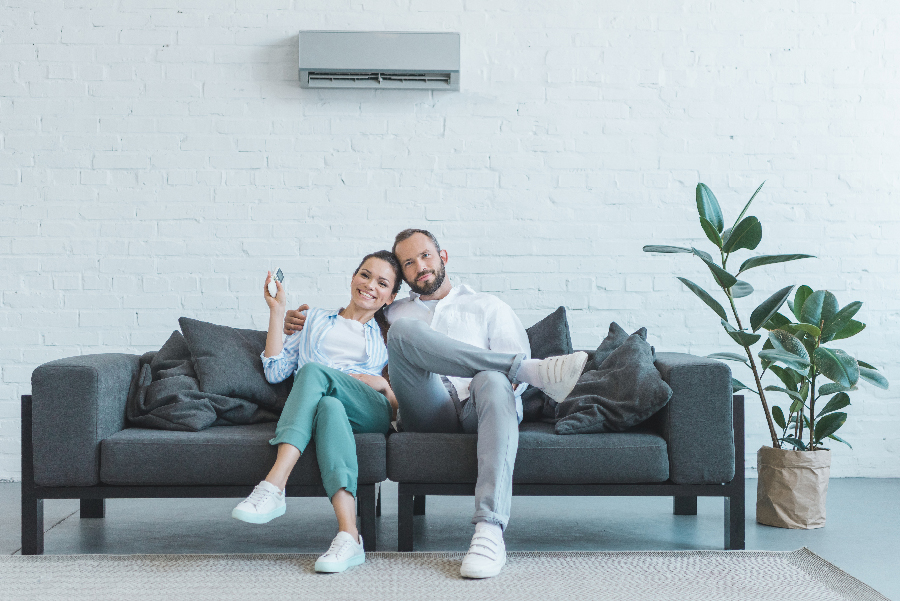 Why You Need a Ductless Mini-Split A/C
Pennsylvania homeowners in the Greater Lehigh Valley area get the best of both worlds throughout the year—a nice balance of warmth and cold. To accommodate for these varying temperatures, there's nothing better than a Mitsubishi ductless mini-split air conditioner. This versatile equipment can be used for cooling or heating, depending on the weather and your family's preference.
Benefits of a Ductless Air Conditioner in PA
Central A/C is nice, but is it really worthwhile to pay to cool your entire home, including the rooms you don't use very often? Instead, cool the rooms you use the most with zoned heating, a common energy-saving strategy in PA. Here are some perks to this useful equipment:
Zoned Cooling Saves You Money
Cooling every room in your house is an expensive luxury. Instead, just air condition the rooms you use the most—for example, your bedrooms, living room, and kitchen. Install them into any and all rooms you want, without wasting money and electricity on areas you don't use.
Whisper-Quiet Operation
This almost-silent appliance is perfect for families who don't want to be disturbed by annoying sounds in their living areas. The indoor units are quiet, which allows you and your family members to enjoy listening to each other instead of your cooling equipment.
Efficient Electric Power
Electricity is well-known for its high efficiency. Since ductless mini-splits run on your home's electricity, there's no need to worry about keeping fuel in stock for your unit. Simply turn the A/C on at the temperature you want, kick back, and enjoy total comfort.
Sleek Design & Easy Installation
Ductless mini-splits look nice and are simple to install, because they are hooked up to the walls in the rooms you want. One outdoor unit connects to one or more indoor units, making the ductless mini-split exactly what you want it to be: nothing more, nothing less.
Mitsubishi's "Hyper Heat" technology Makes this a Year-Round Tool
Did you know that ductless mini-splits can be used to heat as well as cool? Mitsubishi's Hyper Heat technology provides efficient heating in temperatures as low as -13!
Install your ductless mini-split today! Contact Deiter Bros. for details on financing or installation.