Easy Ways to Save Energy in the Summer | Deiter Bros.
Spend less on energy use in Pennsylvania with these simple life hacks. Click to read more about how homeowners in Pennsylvania are saving energy all year.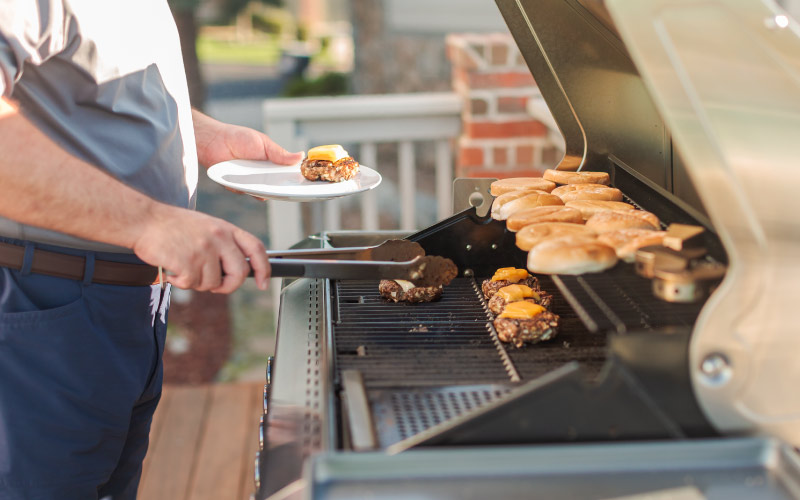 Energy-Saving Tips for Now and Later
August has just begun, which means there's at least one more month left of warm, sunny weather here in Pennsylvania. We know that homeowners in PA are spending most of their time outside, but when a heatwave hits you'll want to seek relief in your air conditioned home. Did you know you could be spending less on energy for the same level of comfort? Check out these quick life hacks that will help your energy use go the distance this summer and well into fall.
Top 5 Summer and Fall Energy-Saving Tips
1. 1. Use Your Curtains
Keep window treatments closed during the day to prevent the sun's rays from raising the temperature inside your home. This will help keep things cool, without having to kick your A/C into overdrive. When fall rolls around, you can take advantage of the sun's warmth during the daytime and keep curtains closed at night.
2. 2. Book Your Tune-Up

Preventative maintenance is critical to keep your home's air conditioning and heating systems running safely and efficiently. Make your tune-up appointment for your boiler or furnace now to beat the autumn rush. You'll be able to schedule service when its most convenient for you. Plus, just one yearly tune-up can help significantly lower your energy use all year long.


3. 3. Seal Air Leaks

Check your doors and windows for any drafts. Seal them up with caulking to improve the energy efficiency of your home. During the summer, this will keep precious air conditioned air from escaping outside. In the fall, this will keep cold outside air from creeping in.


4. 4. Cook Creatively

Barbecuing is one of the best parts of summer! Save on utility costs and prepare your family meals on the grill during the warmer months. You can extend grilling season into the fall, or opt for cold dishes like salads and sandwiches to skip using the oven every once in a while.


5. 5. Upgrade to High-Efficiency

Did you know that you can save up to 10% on annual energy costs if you upgrade to high-efficiency HVAC equipment? If your boiler or furnace is 10 years or older, now could be the perfect time to invest in a new model. This upfront cost will pay for itself in long-term energy savings for years to come. Especially during the coldest months of the year.
Have questions? Contact Deiter Bros. to learn more about equipment upgrades, energy-efficiency services, and more ways to use less energy in your PA home or business.